October 19th, 2020 at 10:00AM CST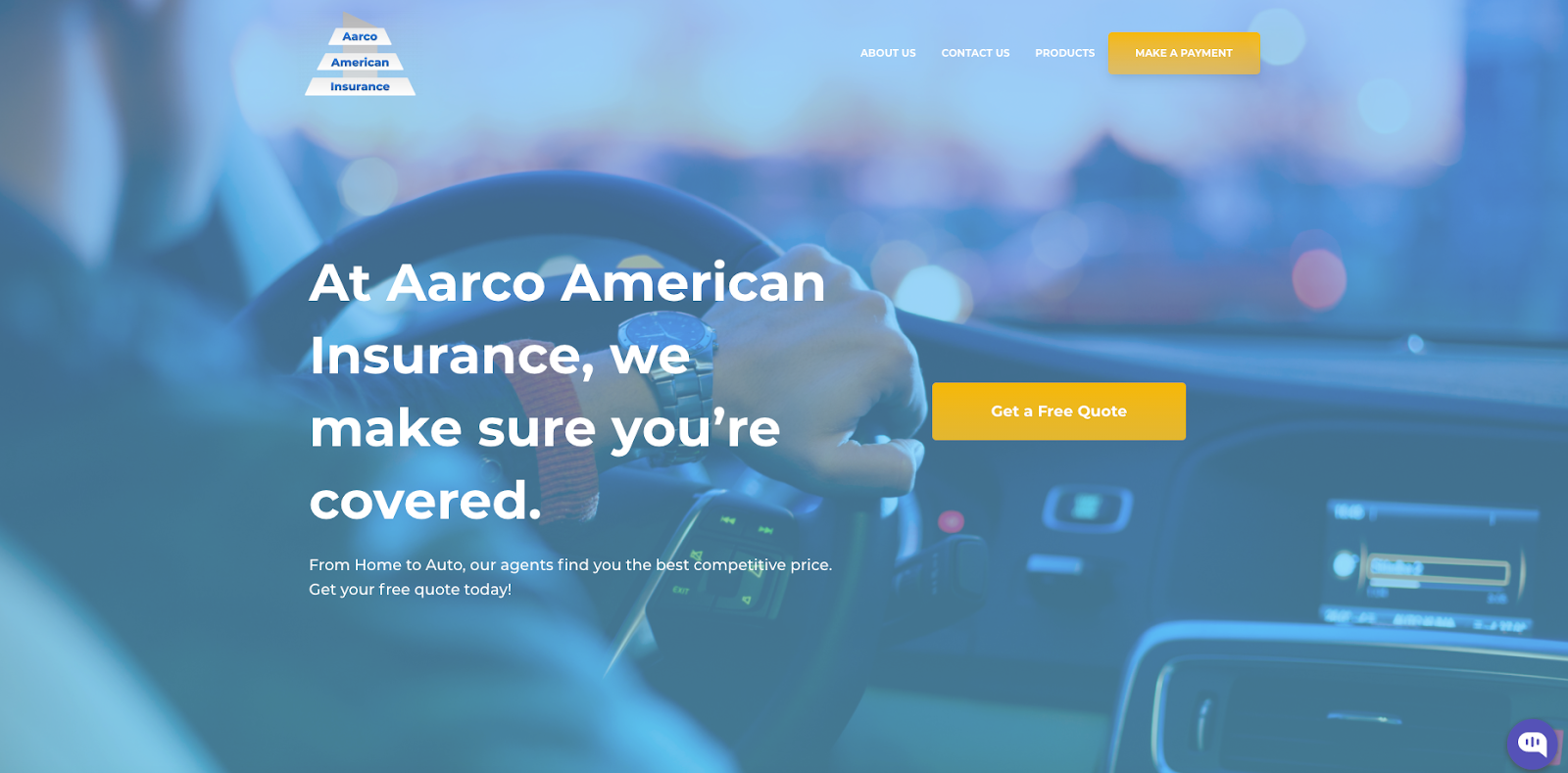 Aarco American Announces Modernized Website To Enhance Digital Experience For Consumers

Niles, IL - October 19th, 2020

Today, Aarco American, announced a new website that is now live and accessible. New features include a new modernized look that sets the foundation for a digital presence online, a new quoting portal, a new secure payment system, a live chat and more. The new Aarco American Website has secure and safe functionalities that bring the website to the new decade.

The new website dynamically changes so that mobile devices as well as desktops receive a custom view; regardless of the device, the website will look clean and professional.

Customers are now able to quote directly with Aarco American. Aarco American has implemented a brand-new quoting portal which enables the consumer to purchase a policy and sign documents online.This allows for a self service feature for consumers to be able to inquire and start a brand new policy with Aarco American anytime they want.

Aarco has implemented a direct payments system that uses PayTrace API and our Producers National Finance Company API. Consumer's payment information is more secure than ever.

If a policyholder needs help with a policy or needs more information in real time, live chat is now implemented on the Aarco American website. This will allow the consumer to be able to chat 1-on-1 with a live representative during business hours. Aarco has also included the new social media links on the page.

The team at Aarco has expanded our channels of communication to interact with the customers through social media. In the future, customers will be able to see content that will be relevant to them.